Welcome to Heart of Texas Party Rentals: Your One-Stop Shop for Event Supplies
At Heart of Texas Party Rentals, we pride ourselves on offering an extensive range of party essentials to make your Waco, Texas event truly memorable. From bounce houses and water slides to tables, tents, and chairs, we've got everything you need to create the perfect celebration.
Our friendly and knowledgeable team is committed to providing exceptional customer service, ensuring a stress-free rental experience. Let us help you plan an unforgettable event that will leave a lasting impression on your guests!
  Interactive Games

Elevate the excitement at your Waco, Texas event with our captivating Interactive Game Rentals! These enjoyable attractions keep guests entertained and engaged throughout any celebration. Ideal for birthday parties, school events, corporate team-building activities, and community gatherings, our interactive games provide endless amusement for guests of all ages.

Our Interactive Game Rentals come in various options, including inflatable games, carnival-style activities, and unique challenges that foster friendly competition and teamwork. From sports-themed attractions to brain-teasing puzzles, our selection of interactive games caters to every interest and skill level. All our games are made from high-quality, durable materials to ensure safety and satisfaction during your event.

Add a touch of lively fun to your Waco, Texas event with our fantastic Interactive Game Rentals! Browse our extensive collection today and reserve your favorite games to create a memorable experience for your guests. Don't forget to explore our other party rental offerings to complete your event planning needs.
Sumo Suits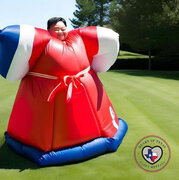 Joust Arena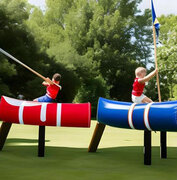 Horseshoes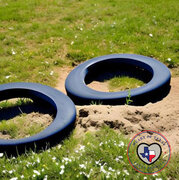 Explore Our Wide Selection of Party Essentials for Your Waco, Texas Celebrations
Discover the perfect party additions with our diverse inventory, designed to cater to any event theme, size, or budget. Whether you're planning a birthday party, a corporate gathering, or a community event, our selection of high-quality rentals will ensure a successful and enjoyable celebration.
From inflatable attractions and interactive games to elegant tents and comfortable seating options, we strive to make your event planning process seamless and stress-free. Let Heart of Texas Party Rentals be your go-to source for all your event needs in Waco, Texas!